AQG Program
We have a fantastic season of guest speakers and special events for our guild. Our meetings are held on the 3rd Monday of the month from 7 pm – 9 pm EST. Our meetings in Sept, Oct, and Nov for 2022 plus Jan, Feb, and Mar for 2023 will remain Zoom meetings (virtual only). We plan on using a Zoom/In-Person Hybrid model for April, May, and June 2023 meetings. Zoom links are sent via email to all members and paid guests in advance.
2022 – 2023 season
Monday, September 19, 2022 – Virtual Meeting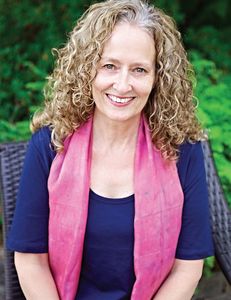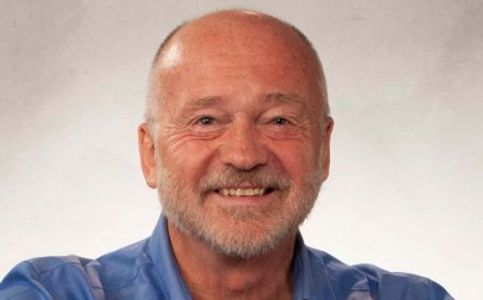 Our first meeting of the 2022-2023 season will be with Team Tobisch of The Sewing Machinist – Acorn Quilting. Shelly and Bernie have developed Easy Precision Piecing method and will be coming to share their experiences with us.
Easy Precision Piecing website: https://easyprecisionpiecing.com/
Monday, October 17, 2022 – Virtual Meeting
Ralph Jarvis, of the Quilted Stash, is another wonderful Canadian talent that will be joining us in October, from the east coast of Canada! Some of the key principles Ralph wanted to embody were local relevance, original design and the development of patterns that were economical to make. A lot of their patterns can be made using the material you likely have at hand. The team at the Quilted Stash like that improv and scrap piecing fits well with their commitment to environmental sustainability.
The Quilted Stash website: https://the-quilted-stash.myshopify.com/
Monday, November 21, 2022 – Virtual Meeting
For our final meeting before the calendar turns to 2023, we have none other than the folks at Silly Moon Quilting Company coming in to give us a trunk show of their amazing techniques and products. They will give a presentation on their rulers and the basics of quilting with rulers on a longarm or domestic machine! They cover the benefits of ruler quilting, the difference in ruler thicknesses, how to choose rulers, how to set up your machine and work area for ruler quilting, what items will make your ruler quilting easier, ruler markings and what they mean as well as many other tips and tricks. They will also include a small trunk show as well as an "over the shoulder" view of the basics of ruler quilting.
Silly Moon Quilting Website: https://sillymoonquiltingco.ca/
Monday, January 16, 2023 – Virtual Meeting
Veruschka Zarate of Pride & Joy Quilting is an Award Winning Quilt Maker and Pattern Designer, specializing in the technique of Foundation Paper Piecing. Her quilt "Pride and Joy" won two awards at QuiltCon 2022: 1st Place in Piecing & The People's Choice.
Pride and Joy Quilting Website: https://prideandjoyquilting.com/
Monday, February 20, 2023 – Virtual Meeting
February will see Corey Ralph of Sew Manly Quilting joining us from Edmonton. Corey built on his heritage of quilting to make quilts for friends and for shows. He is also working through his mother's stash to make quilts for family members as his mother asked.
Monday, March 20, 2023 – Virtual Meeting
Minimal Design, Maximum Impact by David Owens Hastings
The modern quilting movement is evolving and changing, but one thing remains consistent: simple, spare design combined with thoughtful quilting make an outstanding combination.
An overview of David's process for coming up with simple graphic quilt designs, starting with stitched paper models (called maquettes). He will show examples of how to translate an architectural photo into a quilt design and have many samples of mini quilts he created using this process. The techniques David will present are also great for making unique modern quilt block designs. Also, he will also talk about walking foot quilting and how to break free from stitch-in-the-ditch.
Monday, April 17, 2023 – In-Person & Virtual
AGM & Library / Member Garage Sale
Our April meeting will be a new attempt at a Hybrid meeting with both in-person and virtual aspects to the event. We have learned many lessons from our first try and we have some improvements we hope you will all benefit from.
For those joining in person, we're going to offer tables to have a Garage Sale with many of our Library items up for sale (mainly books at $2) to raise funds to reinvest in the guild, as well as offering people who have done some Spring cleaning for sale or Orphan UFO's for giveaway.
We are looking for volunteers for a number of positions as well as launching our 2024 AQG Show Committee. We hope you will all consider helping to keep our Guild rolling along. We are seeking volunteers for the following roles:
Vice-President
Treasurer
Program Director
Workshop Coordinator
Raffle and 50/50 Coordinator
(other volunteer opportunities too)
If you wish to see the official role descriptions, they are available on our website as part of our By-Laws: AQG By-Laws Please consider joining your guild executive to help make 2023-2024 an even better year for our guild.
Coffee/Tea and snacks will be available.
Monday, May 15, 2023 – In-person & Virtual
Jennifer Swallow of Happy Wife Quilting will present a Trunk Show & in-person Shop on Showcase.
More to come – we will update this site as bookings are confirmed.